Ashley Heitzman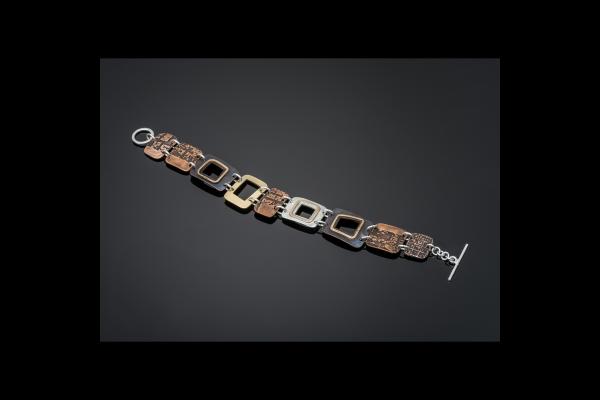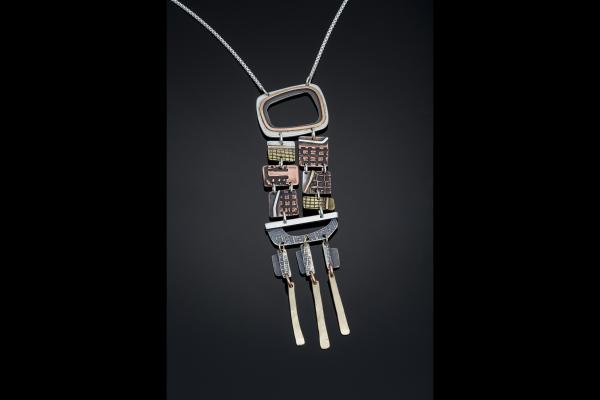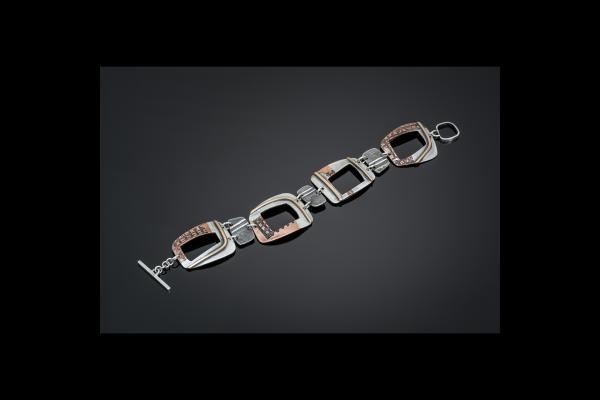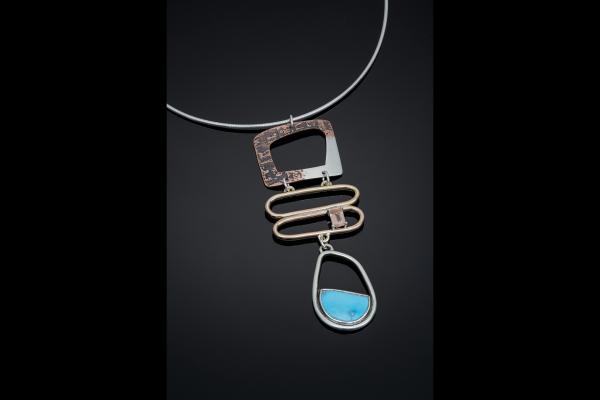 Description:
Interested in themes of repetition and contrasting details I draw from my surroundings, finding inspiration in both the natural and urban environment. In an abstract way the forms, shapes and patterns encountered in life become the basis for my jewelry designs.

Captivated by the range of capabilities possible with metal, I love working with the material, and find balancing different alloys both challenging and motivating. Working in copper silver brass and gold, I begin my fabrication process by using electricity to etch copper plates. Etching the metal allows me to incorporate patterns, building on the theme of repetition, and giving texture to the metal. The textures add dimension to a muted but varied color palette with shape playing an equally important role in the design.
By layering color, pattern, and process I aim to create something smart and simple to wear that is both contemporary and timeless.