Information for Volunteers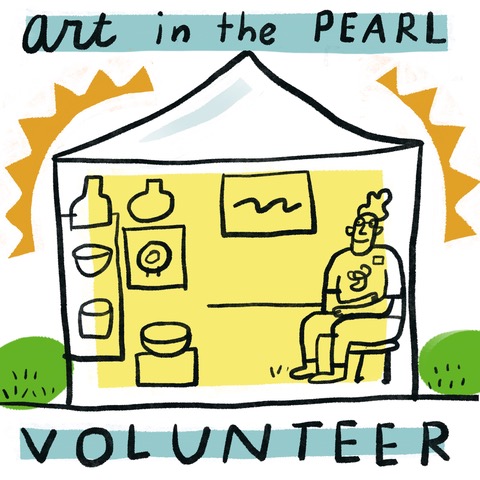 Please Join our Volunteer Team
Art in the Pearl couldn't happen without the help of our dedicated, community-minded, and fun volunteers!
As a volunteer, you'll be a part of Portland's vibrant art scene and experience one of the nation's best Fine Arts & Crafts events. You'll get to peek behind the curtain and work alongside the artists – learning about them, their art and discovering what the art festival life is all about. We encourage you to bring friends, family and/or co-workers to make the experience even more fun!
Additional perks include a commemorative t-shirt, complimentary sodas & snacks.
Our 3-day event needs 100 or more volunteers and we hope that you'll be one of them.
See below for details and SIGN UP today!
Days and Times
---
Friday September 2, 2022
Saturday, Sunday and Monday, September 3, 4 & 5, 2022
Sit in artists' booths to give them a break
Roam the festival handing out flyers, answering questions
Monday end of show – Assist with site breakdown as needed
Thank you in advance! You will have a wonderful time knowing that you are doing your part in contributing to your community and the arts.