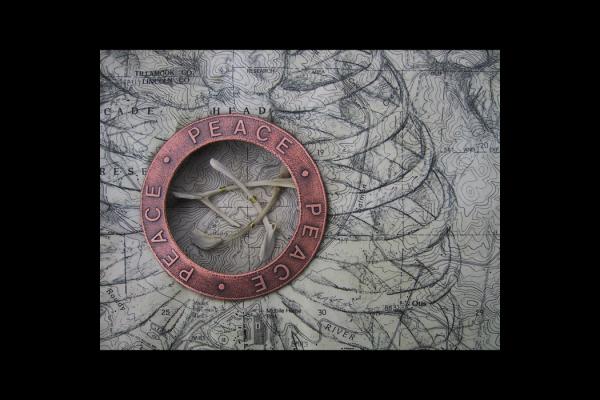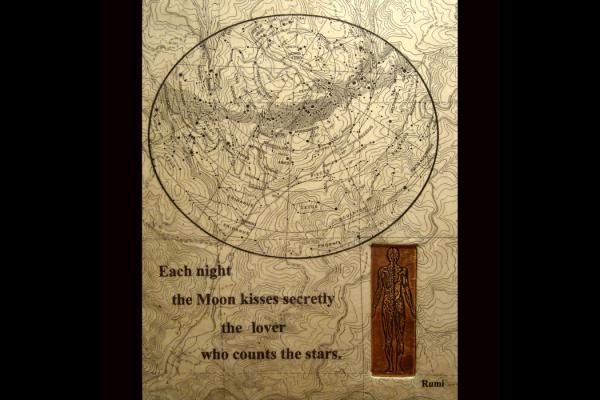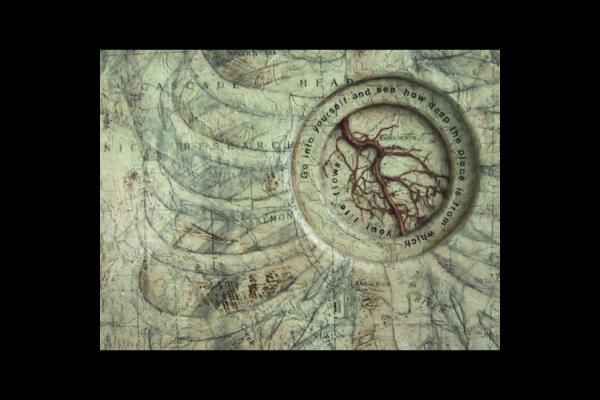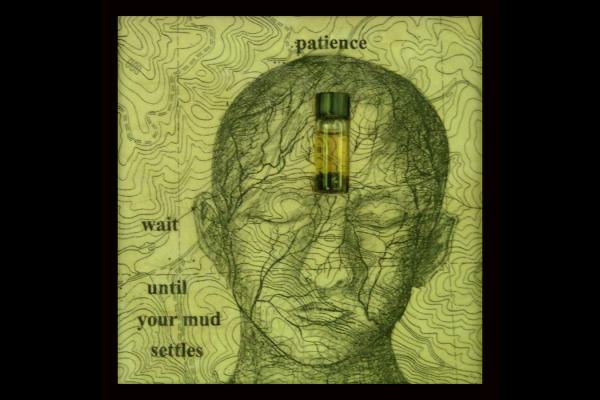 Description:
My work is a continuing exploration of physical, emotional and spiritual aspects of "place". It combines my interest in Deep Ecology, with the practice of finding the Sacred in everyday experience. The work has also been heavily influenced by my Catholic upbringing; where I was first introduced to the use of reliquaries for displaying sacred objects. I attempt to capture an event, an experience or a realization by using elements of time (solar system charts, moon phases) and/or place (maps, collected items or "relics") combined with relevant quotes, drawings, graphic images and/or symbolic objects and materials.

Each piece begins with USGS Topographical maps that have been altered, copied onto acid free paper and then stained with something relevant to the concept of the piece; such as coffee, mud or dyes I make from natural materials. Sometimes I remove all or most of the words on the map depending on the concept of the piece.

Images are then either drawn directly onto the maps or transferred using several different methods, including solvent transfers and decal papers. Text and quotes are added using these same transfer techniques.

Found objects are placed in vials, behind glass "windows", or coated with acrylic and embedded in the pieces. All vegetation is thoroughly dried in silica to prevent mold.

I acid etch the metal elements using ferric chloride and a photo-etching process. A patina is applied to further emphasize graphic qualities and then the metal pieces are embedded into the work. The finished piece of art is coated with several layers of acrylic and/or encaustic to protect the surfaces from dirt and sun.