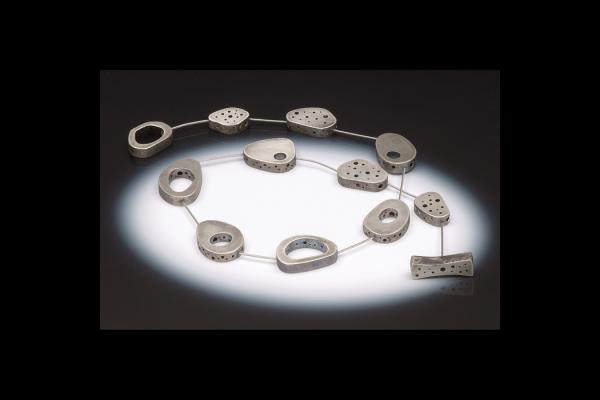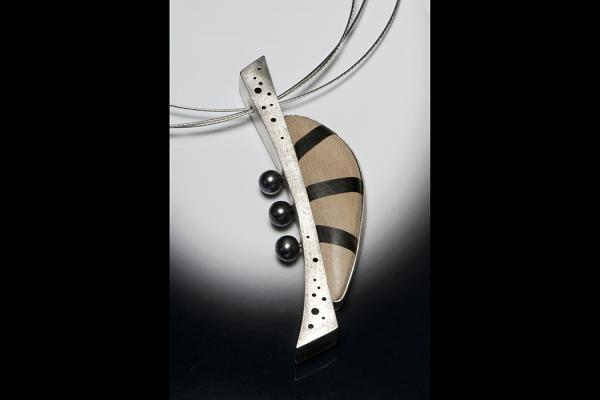 Description:
Each of my pieces starts flat sheets of precious metal, wire, & wood. They are all hand-fabricated, by myself. Customers often ask if my pieces are cast or solid. No, each is hollow, and formed and soldered in a carefully choreographed sequence. I use a variety of tools to help me from a rolling mill, to a hand hydraulic press, pliers, hammers, forming stump. With each piece, even those in a series, I try to expand on the concept, push it further, explore the shape, and its relationship to others more. My work is never static, always evolving. My new work is incorporating ebony and holly wood, carved by me.

I take great pride in making my own findings, clasps, and connectors, ear wires. I want these simple details to be workable, durable, and an integral part of my designs.

I am currently looking at variations in the circle. While it is initially a symmetrical shape & I am a very asymmetrical artist, I find the tension between the two opposing assumptions a creative place and pushes my work into places I might not normally go.

Thanks for wanting this greater explanation.