Artist Profile – Lynn Read – Glass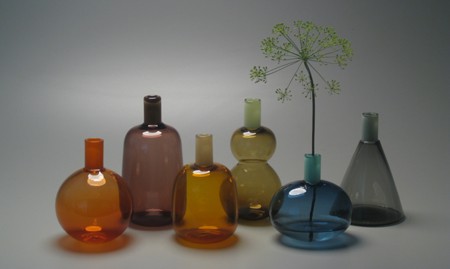 Growing up the youngest of four children, Lynn was surrounded by mechanics, jewelers, fisherman, bookworms, rocket makers, and bike-chopper builders. This influenced taught him to work with his hands and value the process of making as much as the product.
Read has a wide scope of art experience from Sculpture, painting and theatrical set building that helped to develop his understanding of color, shape and style.  Read's glasswork uses a process of "Murrini". It is a mosaic style of glass working that involves creating patterns in a glass cane that are revealed once cut into cross sections and connected to make vessels.
Lynn Read was awarded the Best Vase 2012 by Wallpaper Magazine, which he will be featuring at this year's Art in the Pearl Festival. He is also in his first group Museum show at the Muskegon Museum of Art celebrating 50 years of studio art glass and he is a member of the Glass Art Society.