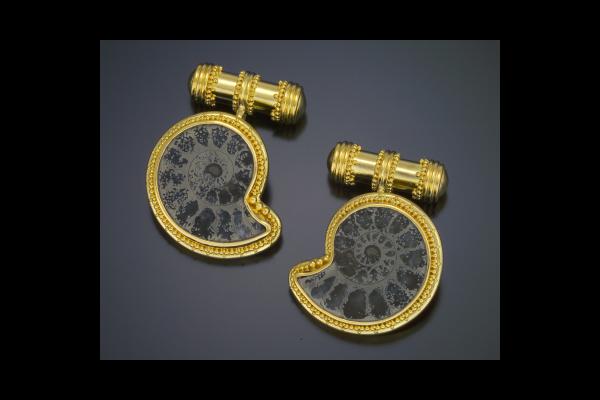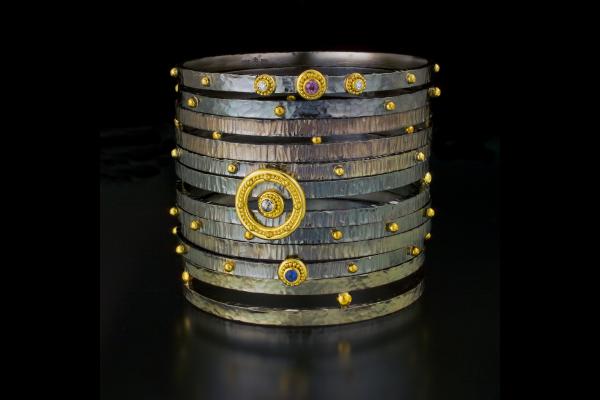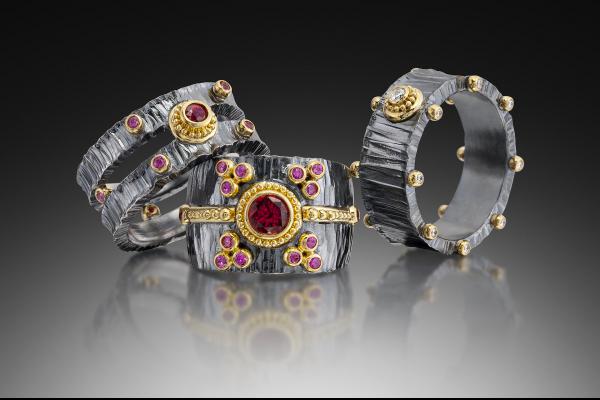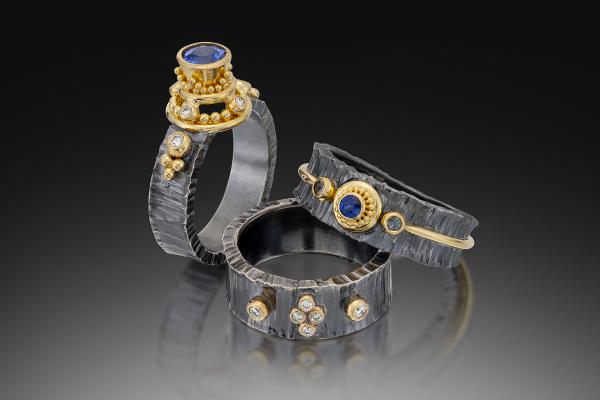 Description:
We hand fabricate one-of-a-kind pieces in 22kt gold featuring the technique of granulation. Starting with pure 24kt gold, we make our own 22kt gold alloy in sheet and wire form. From the wire, we make 12 different sizes of granules (.15mm to 4.0mm) to incorporate into our designs. All pieces start with fusing, and many pieces also incorporate filigree, forging and repousse.

Larger gemstones are bezel-set and smaller accent stones are flush-set within the granules themselves, a very delicate process. While a majority of our work is in 22kt yellow gold, we also granulate in our custom 22kt white and rose gold alloys as well as platinum. 18kt yellow gold, that we also manufacture, is used in supporting roles such as ear wires and linkages.

The most recent addition to our body of work combines hand forged and oxidized sterling silver with the 22kt yellow gold granulated elements.