Art In The Pearl  Stage
This year the Art in the Pearl Stage will present a fantastic line-up of musicians. See the schedule below and come out on Labor Day Weekend to support our music program.
Our schedule is already full for our 2019 show, but if you are interested in performing for our 2020 show we will be accepting applications from Singer/Songwriters presenting all original work.  Please send group name, genre, web address for music sample, and contact information to Ann Fleming at artinthepearlmusic@gmail.com with Art in the Pearl in the subject line.
Thank you! Here is the schedule for our 2019 Festival of Singer/Songwriters:

Saturday, August 31, 2019
11:00 am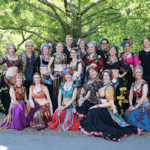 Tribal Heart BellyDance - www.tribalheartbellydance.com
Excited to be here for the 2019 Art in The Pearl , Tribal Heart Bellydance (formerly Gypsy Heart Tribal) performs regularly throughout the Northwest and beyond, and teaches in inner southeast Portland
www.tribalheartbellydance@gmail.com
. Very happy to announce our band this year; multi-talented musicians Doug Shafer, Bruce Beaton, Andrew Alikhanov, and Brian Howard with special guest dancer, Malia Christina
www.MaliaChristina.com
. Tribal Heart Bellydance includes members who have been dancing and performing with each other for over 20 years with newer dancers, all adding their unique energies and abilities. From their 20's to 60's, many backgrounds and all walks of life, they celebrate diversity as they come together in the unity and synergy of their music and dance, which has it's roots in cultures throughout the world and times from ancient to present. They are honored to be part of the yearly celebration of art and life that is Art in the Pearl.
12:00 pm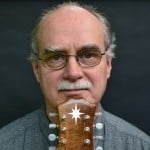 Richey Bellinger - http://www.richeybellinger.com/
Richey Bellinger has been playing guitar and writing songs for over forty years. His songs weave together themes of love, longing, mystery, and the passage of time; all within the context of a deep appreciation for beauty, in its infinite forms.
1:00 pm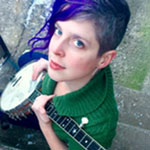 Leela Grace - http://leelagracemusic.com
Leela Grace is a nationally-known singer, songwriter, multi-instrumentalist, recording artist, percussive dancer and teacher of music and dance originally from Missouri. Since moving to Portland, Oregon in 2007, she has built a tremendous following as a performer and teacher, teaching popular banjo, by-ear harmony singing, jam, and Appalachian clogging classes. She recently opened her own school in Northeast Portland called Rose City Folk School.  Leela has performed and taught nationally for over 25 years, first with her family, and now as a solo musician and in a duo with her sister, Ellie Grace. She recorded three albums with her family as a teen and has released two acclaimed duo CDs with her sister. The sisters have performed at prestigious venues across the United States and Canada, ranging from the Winnipeg Folk Festival to the Lincoln Center in New York City to the National Women's Music Festival in Wisconsin. Leela has earned critical and audience praise for the "great depth and insight" of her original songs, which have been featured on NPR's All Songs Considered and chosen for inclusion on a "Best of Portland Acoustic Music" compilation CD. She picked up the banjo as a young teen and has developed her own exceptional clawhammer banjo style, marked by clear, bright melodies and powerful rhythm. http://rosecityfolkschool.com
2:00 pm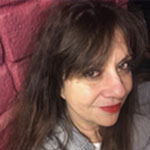 Robin Greene-Jacobs
Robin Greene-Jacobs came to Eugene via Alaska and Portland. An award-winning singer/songwriter, she's performed her original songs at festivals around the US and Europe for over 20 years. She has shared stages with the likes of Tracy Grammer, and opened for Beth Wood and Ara James recently in Portland. We're delighted to bring her riveting voice and powerful, emotional songs back to Art In The Pearl for our 2019 festival. You can find Robin's music page on Facebook: Robin Greene Jacobs Music and on reverbnation.
3:00 pm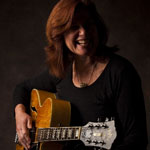 Marianne Flemming - http://www.marianneflemmingmusic.com/
Originally from south Florida, Marianne Flemming has been a professional musician for more than 30 years winning numerous songwriting and "Best of" awards for her jazzy, bluesy sound.
4:00 pm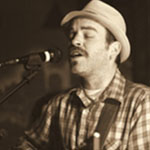 Mark Macminn - http://markmacminn.com
"Mark MacMinn has a strong voice with a confidence that hasn't been heard in ages.  His songs do more than entertain, they take the listener on a journey that is well worth the ride."  --PopGardenRadio.com "Songwriting is back in a big way, MacMinn is a pleasure." --URB Magazine "A hillbilly Elliott Smith." --glasswerk.co.uk "soulful storytelling"  -epitunes.com
5:00 pm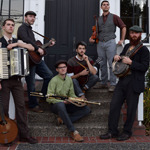 Biddy on the Bench - http://biddyonthebench.com/
The versatile combination of banjo, guitar, mandolin, tin whistle and four part vocal harmony lends itself equally to high-energy Irish rebel songs and shanties, lively session tunes, and mournful gaelic ballads. Grounded primarily in the folk/traditional style of Irish music pioneered by such bands as "The Dubliners", "Planxty", and "The Bothy Band", Portland's own "Biddy on the Bench" breathes life and authenticity into old standbys of the genre and lesser-known tunes alike.
Sunday, September 1, 2019
11:00 am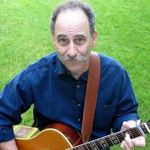 David Gross - https://davidgrossmusic.wixsite.com/home
David Gross started in the Chicago music scene, toured around the Midwest, opened for Odetta, Dave Van Ronk, John Prine, Tom Waits, and many others. A songwriting contract with Chappell  Music brought him west and he now lives in the Portland area.
12:00 pm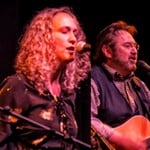 Radio Stranger - http://www.RadioStranger.com
Americana artist 
Kelly Brightwell
 and folk-rocker 
Woody Moran
 have fused their talents, writing and performing together as 
Radio Stranger
. This Portland, OR based act serves up catchy melodies and heartfelt messages with their collection of Eclectic Acoustic Pop tunes. Their sound is reminiscent of 
Birds of Chicago
, 
The Swell Season
, and the UK band 
The Shires
. Their 2nd EP, entitled CROSSTALK, was reviewed with high marks from 
Music Connection Magazine
 (Nov 2017) and they are included in Dec 2017 
Music Connection's Best Unsigned Bands of 2017
. They recently were awarded an Official Showcase at the Far-West Conference, also appearing as songwriter panelists alongside Beth Wood and Jim Bruno (Shawn Colvin) at the conference. Radio Stranger opened for David Wilcox's only Portland appearance in 2017. "Really good songs, great harmonies... you got pocket!" David Wilcox.
1:00 pm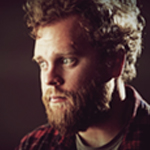 Jeffrey Martin - http://www.jeffreymartinmusic.com/
Originally from San Antonio, TX, Jeffrey Martin has called the Northwest home for a long time.   An Internationally touring songwriter, he has released three full length albums and one EP to date.  A chance encounter with a promoter at a bar show in a Eugene, OR landed him the opportunity to open for some nationally touring musicians, namely Sean Hayes, David Wilcox, Tracy Grammer.   In 2014 he signed with Fluff and Gravy Records in Portland, OR. Jeffrey Martin is interested in the stories we can tell in songs.  He freely admits to only learning guitar well-enough to sing to it, and has always been much more interested in the lyrics than the notes behind them.
2:00 pm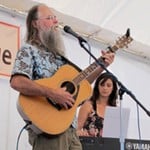 Matt Meighan - http://www.mattmeighan.com
Portland songwriter Matt Meighan is co-founder and host of Hidden River Songwriting Camp. He teaches the long-running Songwriting as Truth-Telling class at Artichoke Music in Portland, and leads songwriting retreats in Donegal, Ireland. He is currently recording his 3rd album, Love Today.
3:00 pm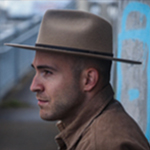 Joshua Thomas - http://www.joshuathomasmusic.com/
Joshua Thomas has released three albums and currently lives in Portland, Oregon. His 2014 release, The Harboring, was called "inspiring and heart-wrenching" by Philadelphia Magazine. Thomas released a new single, Numb, in 2018. Vortex Magazine reviewed the song as such: "Thomas has a knack for conjuring the kind of sad-eyed balladeering of artists like Rufus Wainwright, Anohni, John Grant and even fellow Portlanders like Matt Dorrien. This is late-night, brooding, powerful stuff." In 2018, Thomas toured extensively, supporting artists like Adrianne Lenker, Twain, and Buck Meek. He independently released two singles in the winter of 2019 and is at work on a new full-length record.
4:00 pm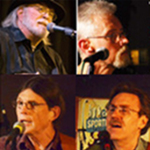 Gary Furlow and The Loafers - http://www.garyfurlow.com
Gary Furlow: When you're born and raised in a musical melting pot that is New Orleans, you get a wide variety of sounds flowing through your head. Jazz, Soul, Country, R & B, Blues, Rock & Roll, Dixieland. Gary now makes the Great Pacific Northwest his home. That makes for a unique mix of mountains, gators, rain, bayous and the people he's met along the way. The soul of the deep South still find its way into his songs as does the spirit of the Northwest. Kerry Canfield - Bass, Vocals Will Hobbs - Mandolin, Guitar, Vocals Paul Douglas - Fiddle, Harmonica, Guitar, Vocals Kerry, Will and Paul are usually know as 'Woodlander'.  But are also backing Gary as 'The Loafers'.  All are members of the Oregon Music Hall Of Fame, inducted in 2011 for the band, 'Wheatfield'.
5:00 pm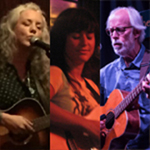 Songwriter's Circle
Songwriter Circle: Nina Yates, Magda Leyna, and John Anderson. Three Portland singer-songwriters in the round. Nina Yates' songs are tender and fierce with the wisdom of a mother, the passion of a lover, the comfort of a sister and the broken heart of a daughter.  Magda Leyna's music focuses on creating empowered communities and liberating the indigenous feminine. John Anderson's songs include a shipwreck story, a creation myth and Darwinian struggle of a wildflower and a reflection on lessons learned during a brief beardless interval, among others.
Monday, September 2, 2019
11:00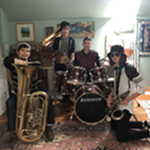 Don't Feed The Bears
"Don't Feed The Bears, is a street band from Vancouver WA, Our goal is too bring a new unique sound to the scene while having as much fun as possible" Maxwell Mylin-Tenor Sax Ryan Ceja-Guzman-Baritone Sax Ransom Kahl-Tuba Alex Guess-Drumset
12:00 pm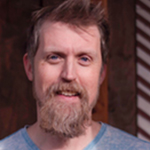 Lincoln Crockett - http://www.lincolncrockett.com/
Misty River's Chris Kokesh once referred to singer/songwriter Lincoln Crockett's brand of modern folk and progressive bluegrass as, "A kick in the pants with a hug." Crockett performs with a stunning musicality, wry humor and a spiritual flavor specific to no genre. He accompanies himself on mandolin and guitar, mixing lightning-fast picking, earthy rhythms, sweet melodies and lush chording.
1:00 pm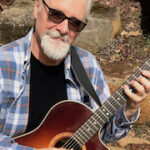 Kit Garoutte - http://kitgaroutte.com
"Kit seemlessly blends his influences into an original, organic sound. It's jazz, rock and new acoustic mixed with inventive songwriting, like the love child of Michael Hedges, John McLaughlin, and Crosby, Stills and Nash. It's rare to hear guitar playing this good in a singer-songwriter context." - Mark Orton, internationally acclaimed composer, multi-instrumentalist and co-founder of the band Tin Hat. "Kit's compositions take you on a seemingly endless variety of rides to the furthest reaches of his muse, always returning you home just in time for dinner." - Gary Ogan, Oregon Music Hall of Fame singer/songwriter and multi-instrumentalist. "Kit is a musician's musician, one who has carved a musial path to playing what's in his heart. His fingers are deft and agile, and he plays what the song requires - not his ego - with soulful self-assurance." - Don Campbell, musician and writer for The Gorge Magazine "Kit is a guitar wizard with more than a sprinkle of magic" - Moe Dixon, internationally acclaimed singer/songwriter, multi-instrumentalist and entertainer.
2:00 pm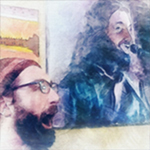 Chris Baron - http://ChrisBaronMusic.com
Chris Baron's music features powerhouse acoustic guitar and sky-wide melodies. Folk with swagger, stories and laughter.
3:00 pm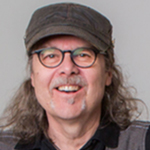 Barrie Dempsey
I am an award winning singer/songwriter that moved out west from New Jersey. My style is kind of a folk/blues maybe a little Americana. Some of my influences have been John Mayall, Greg Allman and John Lee Hooker. I got out of music for quite a few years to paint and draw. In 2008 I started writing songs and playing again."
4:00 pm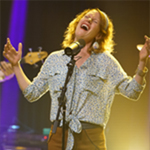 Red Bird - https://redbirdband.com/
Fronted by Bre Gregg (vocals) and Dan Gildea (guitar), Red Bird's sound is led by powerful yet tender vocals interspersed with mind-bending guitar features. Bre and Dan are magic together organically sharing the lead in a way that brings both to the forefront. Dancing between soul, R&B and roots, their sound is both electrifying and intimate. You will be transported to a dimly lit and pulsating music club, but somehow feel you are listening in your best friend's living room. 
www.redbirdband.com