Artist Profile – Eileen Sorg – Drawing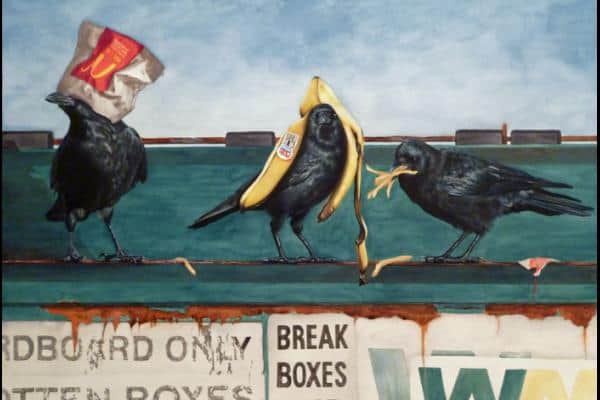 Eileen brings her mind blowing colored pencil drawings to Pearl for the first time this year.  When asked about her start she says, "I have always drawn, not always well but I loved it and kept at it. It is basically a hobby that evolved into an obsession that is now my career.
My medium, colored pencil, is a bit unique in that not many artists are out there working with a drawing medium. I like to think my compositions also set me apart from other artists out. Currently, birds are my main subject matter, and I use them to tell my visual stories.  I have a degree in Wildlife Science from the University of Washington that taught me a lot about animal habitat and anatomy.  It also taught me to really look at things and see how they work. That attention to detail really shaped the way I work as an artist, the scientist in me is accurate and thoughtful and the artist in me is whimsical and colorful.
Eileen is a member of Women Painters of Washington, International Guild of Realism, Society of Animal Artists and Colored Pencil Society of America.