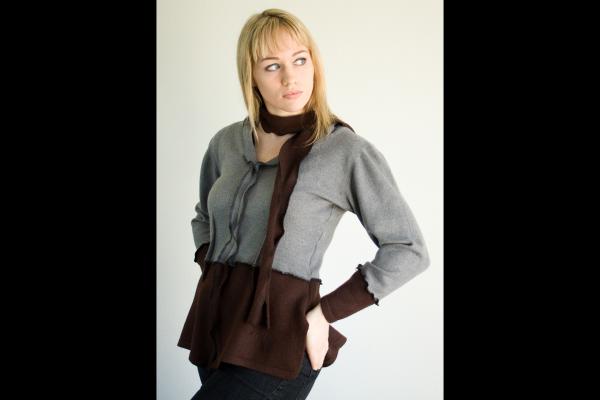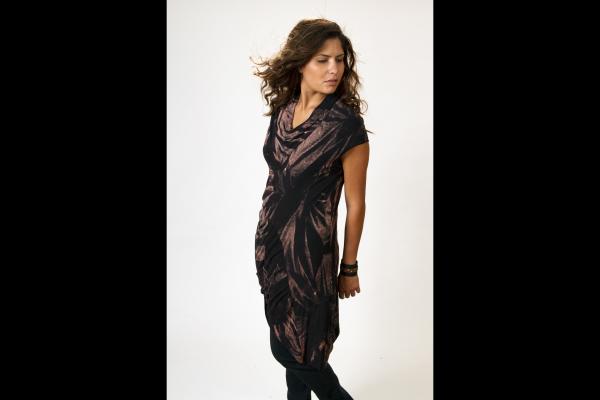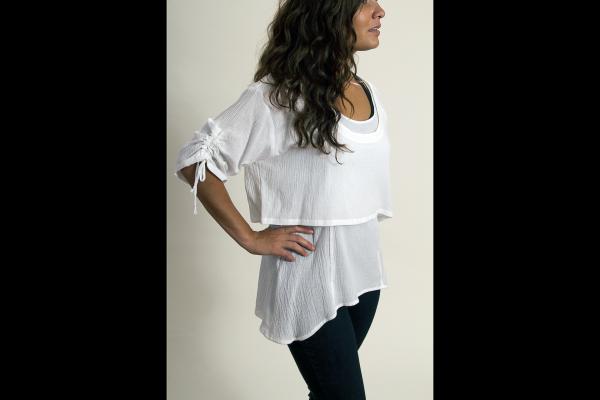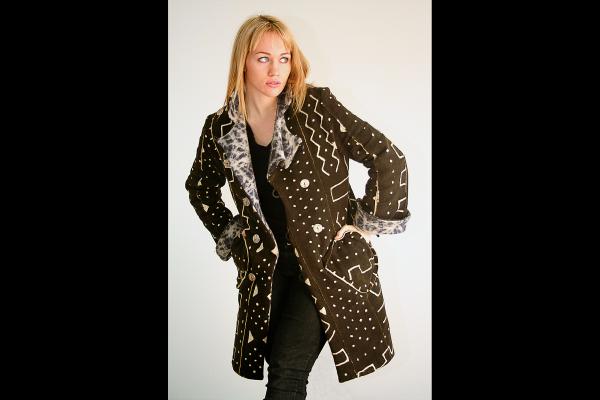 Description:
The beautiful fibers, cashmeres, leathers and artifacts I collect want to be made into something artful.
I have a variety of tools and techniques that I apply to the materials.
After the creation of my own patterns via the traditional flat pattern method or via draping the fabrics on a dress form I might use the material as it presents itself or I might dye, discharge, silkscreen, stamp, hand paint, appliqué or deconstruct and re-design it. I follow no preconceived notion and my garments evolve as I create them.
The fabrics I like to work with are mostly natural fibers with a contemporary texture.