Hilary Hachey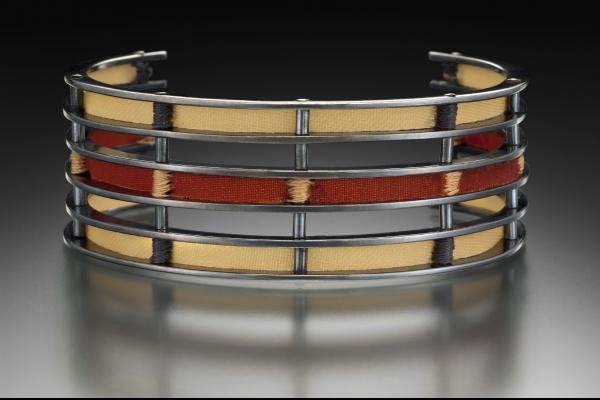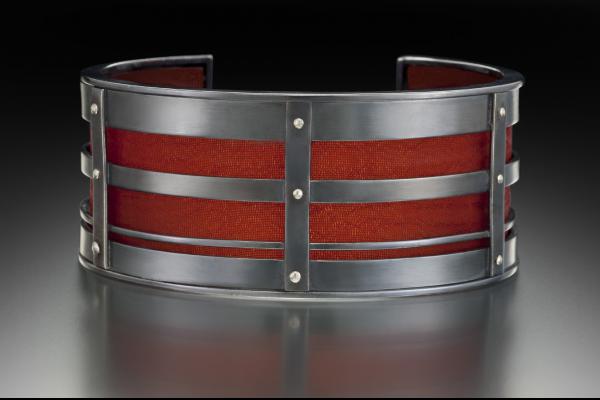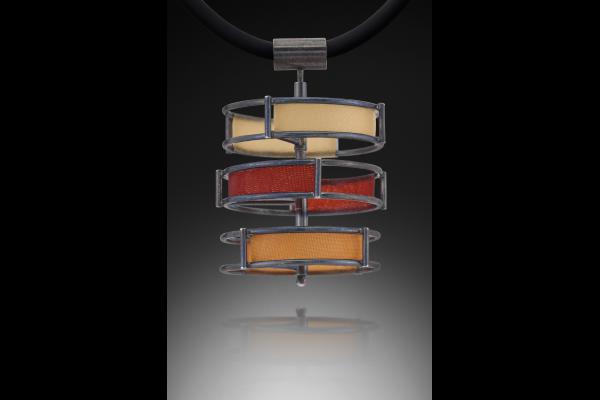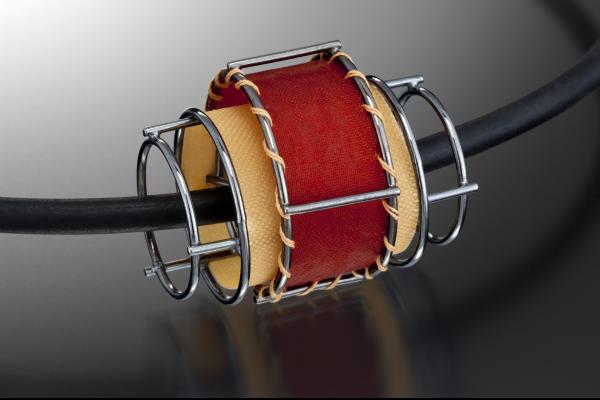 Description:
In designing this group of work, I aim to juxtapose a fluid and colorful medium with the traditional medium of jewelry; metal. I have treated fabric in a way to stiffen for a sculptural application as well as add durability for wear.
My design aesthetic stems from architecture and interior design. The minimalist philosophy of the Bauhaus movement resonates. These cage-like structures allow light to travel through the fabric and reveal the simple beauty of the forms.
Each piece is hand-fabricated in sterling silver. Techniques include forging, forming, soldering, riveting, and oxidizing. The fabric is attached through cold-connections including riveting and sewing.