Announcing Our 2019 Jury
Our 2019 Jury
The board chooses 5 artists or arts professionals to jury our artist applications. There is a different and unique jury every year.
Christine Clark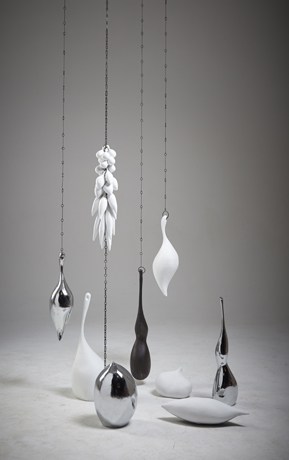 Christine Clark is an installation and public artist who works in steel, wire, abstract sculpture and mixed materials.  She has had numerous solo and group exhibitions locally and nationally and is a member of the Nine Gallery, a non-profit alternative art gallery that exhibits experimental and installation-based work in Portland.  She is a two-time recipient of the Oregon Arts Commission Fellowship Grant as well as a Professional Development Grant.  She has completed public art commissions at the University of Oregon, on Bainbridge Island, Washington and at Eastern Oregon University's Pierce Library in LaGrande, Oregon.  She has two forthcoming public art projects, one in Everett, Washington and a public park in Portland.  She has been awarded residencies such as the John Michael Kohler Arts and Industry residency and at the Ucross Foundation in Wyoming.  She is currently a Professor at Oregon College of Art and Craft in Portland.  Her MFA is from Rochester Institute and a BFA from the University of Washington in Seattle.
Laura Ross-Paul
Laura Ross-Paul has been pioneering and promoting fine art in the Pacific Northwest for decades. In addition to her numerous gallery showings, she has held solo exhibitions at the Portland Art Museum, the Art Gym at Marylhurst University, Oregon State University, and Colorado College, where she held a Guest Artist position in 2007 Also in 2007 she was awarded the Bonnie Bronson Fellowship, a distinction designed to honor Pacific Northwest artists.  Born in Portland, OR in 1950, Ross-Paul attended Oregon State University, received her BFA from Fort Wright College in Spokane, WA, and received her BS in Arts and MFA in Painting from Portland State University. She has served on numerous boards and committees for local and regional art and has held teaching positions at Lewis & Clark College, the Pacific Northwest College of Art, Portland State University, and the Oregon College of Arts and Craft. She was appointed Commissioner of Portland's Metropolitan Art Commission in 1994.  Her vivid shapes work to bridge abstraction, representing the intellectual and spiritual, and realism, the material and scientific. She balances multiple dualities with vibrant color; translucent layers of oil and wax, and impressions of the natural environment. Throughout her career she has cultivated an expressionist-driven style –  labeled everything from neo- impressionist to magical realist — that is dynamic, distinctive, and celebrated.
Kamala Dolphin-Kingsley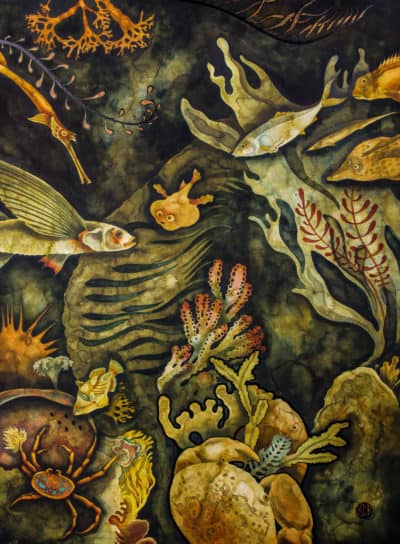 Kamala Dolphin-Kingsley makes mixed media paintings from watercolor, acrylic and gouache. Inspirations include marine biology, Art Nouveau, nostalgia, kitsch, childhood experiences, asian art, fairy tales, psychadelia & the amazing & bizarre wonders of nature. She graduated from CCAC in Oakland CA with a BFA in photography and currently resides in Portland, OR where she does fine art and commission paintings and commercial photography. Her work has shown at Vermillion, Thinkspace, Roq la Rue, the Crocker Museum, the AKC Museum of the Dog and The China Institute in Paris, France, and has been published in Subculture in the World (Shoeisha, Japan), Spectrum – The Best In Contemporary Fantastic Art (volumes 13, 15, 19), Emaho Magazine (India), and Studio Visit Magazine (Open Studios Press) 2009 and 2010.  Kamala belongs to Waterstone Gallery (Portland, OR) and recently was awarded a combined Jordan Schnitzer Printmaking/Visual Arts Residency at Sitka Center for Art and Ecology. She spends her free time trying to make her yard look like Hawaii.
Jim Piper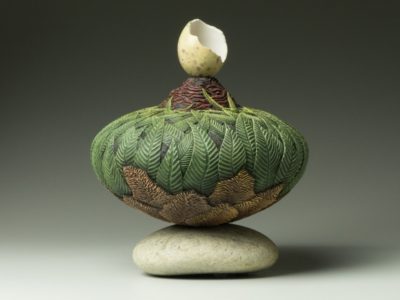 My interest in art has been a lifelong passion. As a college student of art, architecture and photography, I developed a broad understanding and appreciation of the all-encompassing concept of fine art.
As a commercial photographer, for over 25 years, I photographed the artwork of many of the areas most respected artists, including Frank Boyden, Margot Voorhies-Thompson, Martin Eichinger, Michael deForest, Pat Horsley, Newman Myrah and many others. Through my exposure to art of many media, I further developed my understanding and knowledge of the world of truly fine art.
My association with artists for over 40 years, first as a commercial photographer then as a craftsman and artist, instilled an ardent respect for form and craftsmanship. It has long been apparent, that quality and attention to detail, earns long-lived reverence and appreciation.
More recently, my work, as a woodturner, carver and sculptor, has enabled me to express my personal experiences, sometimes abstractly, in a media that I have a lifetime of exposure to. I was raised in a logging community in southwest Oregon, learning about wood and the forest around me as I grew up. In the early '80s I milled timbers for the construction of our home from trees that grew on our homesite northwest of Portland, Oregon. I continue to be enamored with the character of wood and love working with it as my primary media of choice.
Yoshi Aoki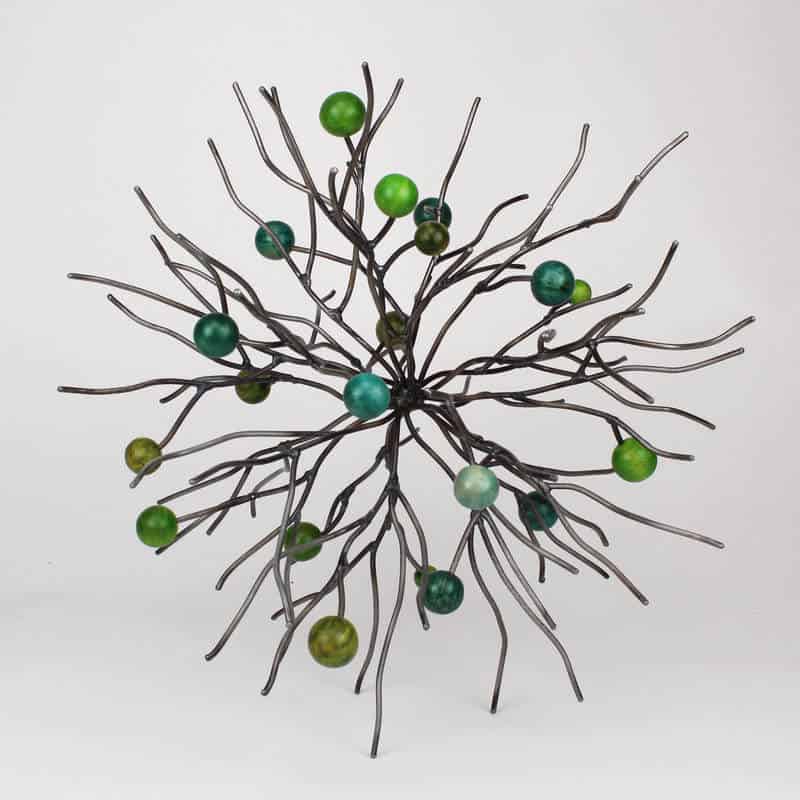 Yoshi was born and raised in Japan.  After graduating from Meiji University, and obtaining a B.A. in literature, He worked in many different environments while he enjoyed acrylic painting and other art projects.  He started his art career creating sculptural lamps with wire and paper in 2002.  His fascination with the construction of three dimensional forms lead him to create non-functional sculptures.  He uses various metals, hardwood pieces and clay for his unique creations.
Yoshi exhibits his work at galleries and the nation's top juried shows and has won several awards.  He lives in Oregon's coastal mountain range with his wife and three cats and a dog.