Category Archives:
Art In The Pearl News
Deborah and Richard Bloom, Full time artists since 1972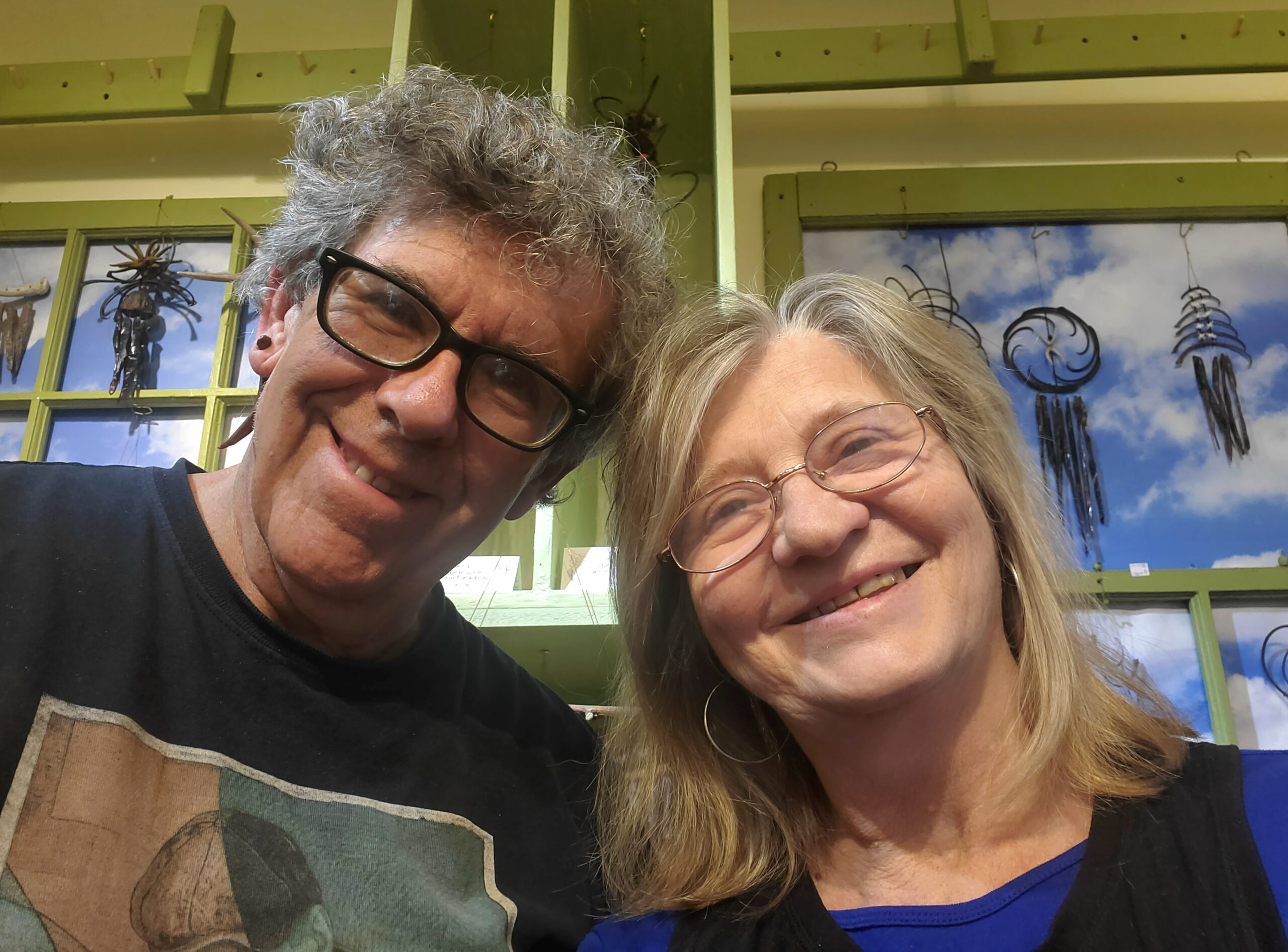 Board position: Hospitality Chair
We are a collaborative team and have been exhibiting at fine arts & crafts festivals for four decades. While we have travelled for shows all over the United States, we have lived in Portland and also shown here throughout those years. We have either exhibited at or attended Art in the Pearl since it began, and have been proud to claim it as our hometown show! Each of us has served as board member and volunteer in various local art organizations. Richard served as chairman of the … Continue reading →
Art in the Pearl couldn't happen without the help of our dedicated, community-minded, and fun volunteers! Click here to Sign Up Now.
As a volunteer, you'll be a part of Portland's vibrant art scene and experience one of the nation's best Fine Arts & Crafts events. You'll get to peek behind the curtain and work alongside the artists – learning about them, their art and discovering what the art festival life is all about. We encourage you to bring friends, family and/or co-workers to make the experience even more fun!
Additional perks include a commemorative t-shirt,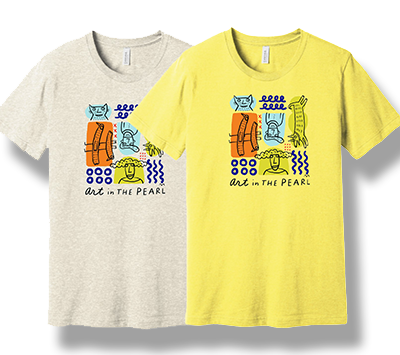 complimentary sodas & snacks … Continue reading →
Our 2019 Jury
The board chooses 5 artists or arts professionals to jury our artist applications. There is a different and unique jury every year.
Christine Clark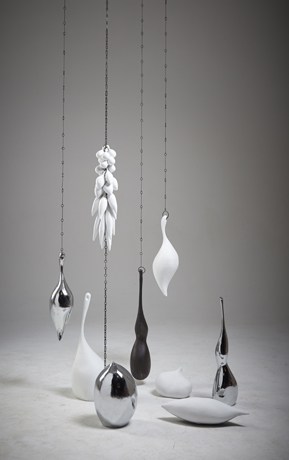 Christine Clark is an installation and public artist who works in steel, wire, abstract sculpture and mixed materials.  She has had numerous solo and group exhibitions locally and nationally and is a member of the Nine Gallery, a non-profit alternative art gallery that exhibits experimental and installation-based work in Portland.  She is a two-time recipient of the Oregon Arts Commission Fellowship Grant as well as a Professional Development Grant.  She has completed public … Continue reading →
2017
Art In The Pearl
Fine Arts and Crafts Festival
September 2, 3, & 4
The 21st Annual Art In The Pearl Fine Arts and Crafts Festival will be held Labor Day weekend.  It is located in one of the most beautiful areas in the Pearl District in Portland, Oregon.  The festival is rated one of the top ten art festivals in the country featuring the artwork of 130 artists.
Drawing an estimated 75,000 attendees, Art In The Pearl features exceptional visual artists, artist demonstrations, an interactive art area for children of all ages, a songwriters stage, and a variety
…
Continue reading →
Our Best of Show winners, chosen by this year's jury: Amanda Parker, Nile and Michelle Fahmy, Hetty and Norman Metzger. #artpearl Congrats!… Continue reading →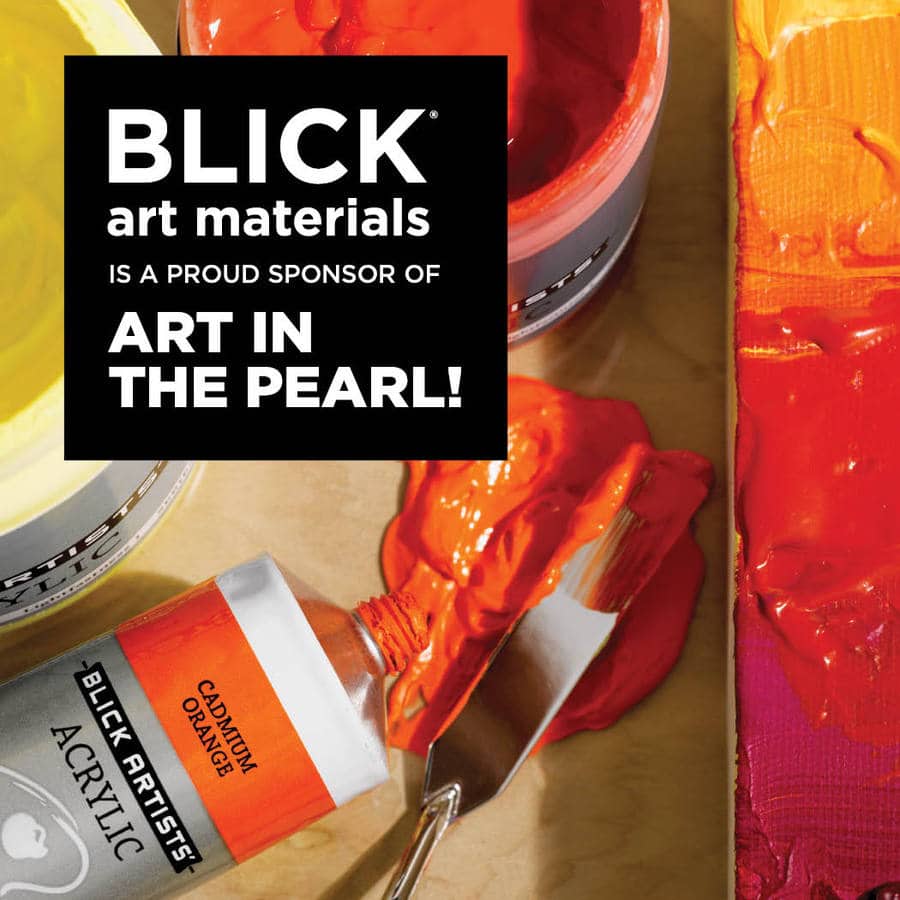 Blick Art Materials is proud to support Art in the Pearl 2015.  See our store for the best in art supplies now and after the festival!  Click the link for a special offer.… Continue reading →
Volunteer opportunities during the Art In The Pearl Festival abound! We would love to have you come down and help us make our 19th show our best ever. And there are PERKS! You get a lovely t-shirt in the size of your choice, access to incredible artists and lots or excellent responsibilities. You can sign up now HERE.… Continue reading →
Best of Show winners for our 2014 Festival are Patty Roberts, Glass; Lisa Burge, Painting/Printmaking; and Ann Munson, 2D Mixed Media. Congratulations to all of our 2014 artists for making this one of our best shows ever. We hope to see you next year.… Continue reading →
Our schedule for our all-new Art In The Pearl Stage is now posted online. Here is the link. We are very excited about presenting a great line-up of Singer-Songwriters performing original work this year. This online casino should be a special year at our stage and we look forward to getting your feedback about the new format.… Continue reading →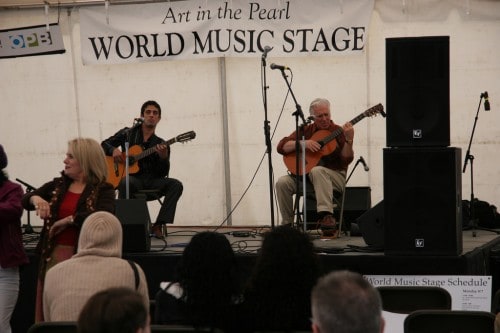 Every year the AIP line-up for the World Music Stage is richer and more wonderful, to the point that as many visitors come for the music as for the visual art.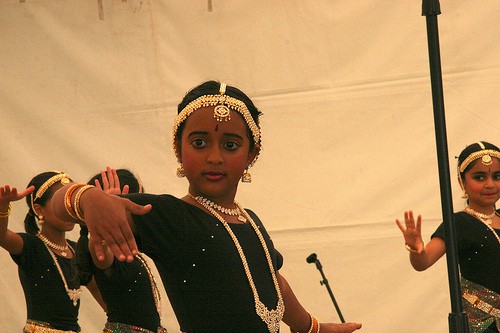 Music from Japan to Africa, Brazil to India, there's a sound for everyone.  Returning this year is Al-Andalus, a world –renowned group creating an andalusian style that is a mix of music from the Middle East, North Africa and Europe.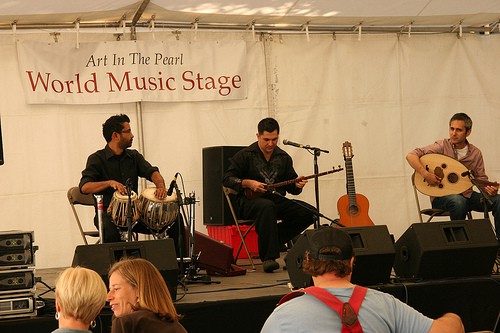 Also on stage will be Hank Araki who is a master of all things flute, Japanese and Celtic. Check the schedule and plan on enjoying the tunes!… Continue reading →